3D printing builds parts through an additive process allowing for the creation of complex designs. Parts are grown in variety of materials for direct casting or molding.
Would you like to add personalizations, serializations, quality marks, or trade marks to your products? Do you need component parts or small parts cut out of sheet metal? Our laser engraving and cutting services will precisely suit any of your marking or cutting needs. We now offer state of the art 3/D laser carving relief up to 4mm deep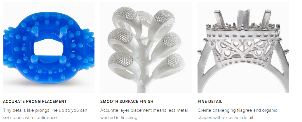 Arttech offers both custom and multiple piece casting of your designs in precious and non-precious metals. From concept to final piece. We work with you creating custom production solutions for your designs.
We will be happy to put your ideas into motion ! We can use your models or generate one for you.
We have no minimum and accept prototypes, one of a kind artisan or multi piece casting orders.